We are dedicated to helping businesses identify customers with a hidden disability and become confident to provide them with additional help or assistance. This could simply mean giving them more time to prepare or process information, using clear verbal language or allowing them to remain with their families at all times.
HOW DO YOU JOIN?
To join the program, you will need to register as a business or a charity by filling out the form below. We will contact you within 24 hours to help get you started.
WHAT HAPPENS WHEN YOU JOIN?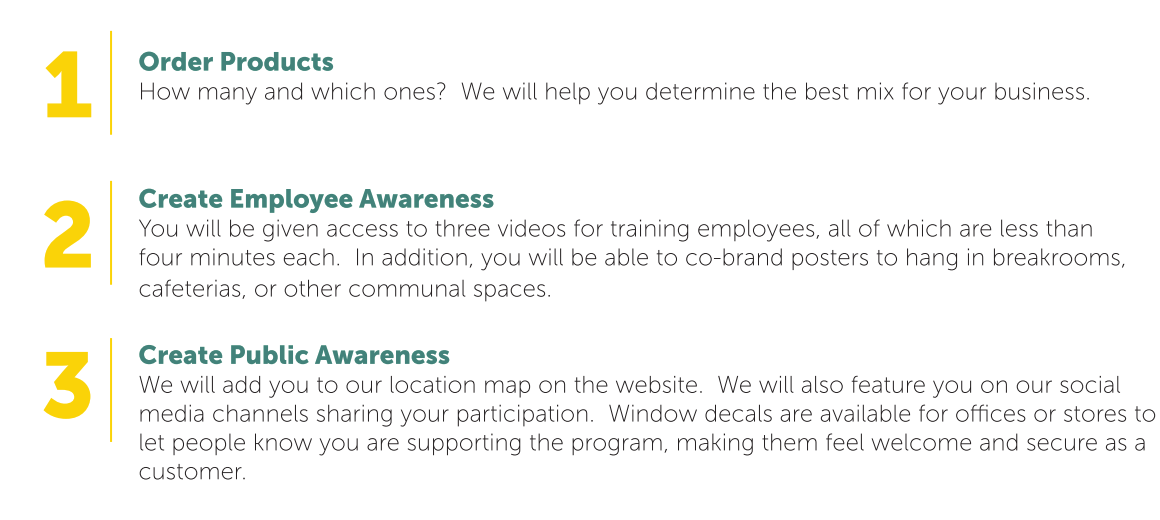 GET ADDED TO OUR MAP!
Once your business supports Hidden Disabilities, you
will get added to our map so everyone can find you!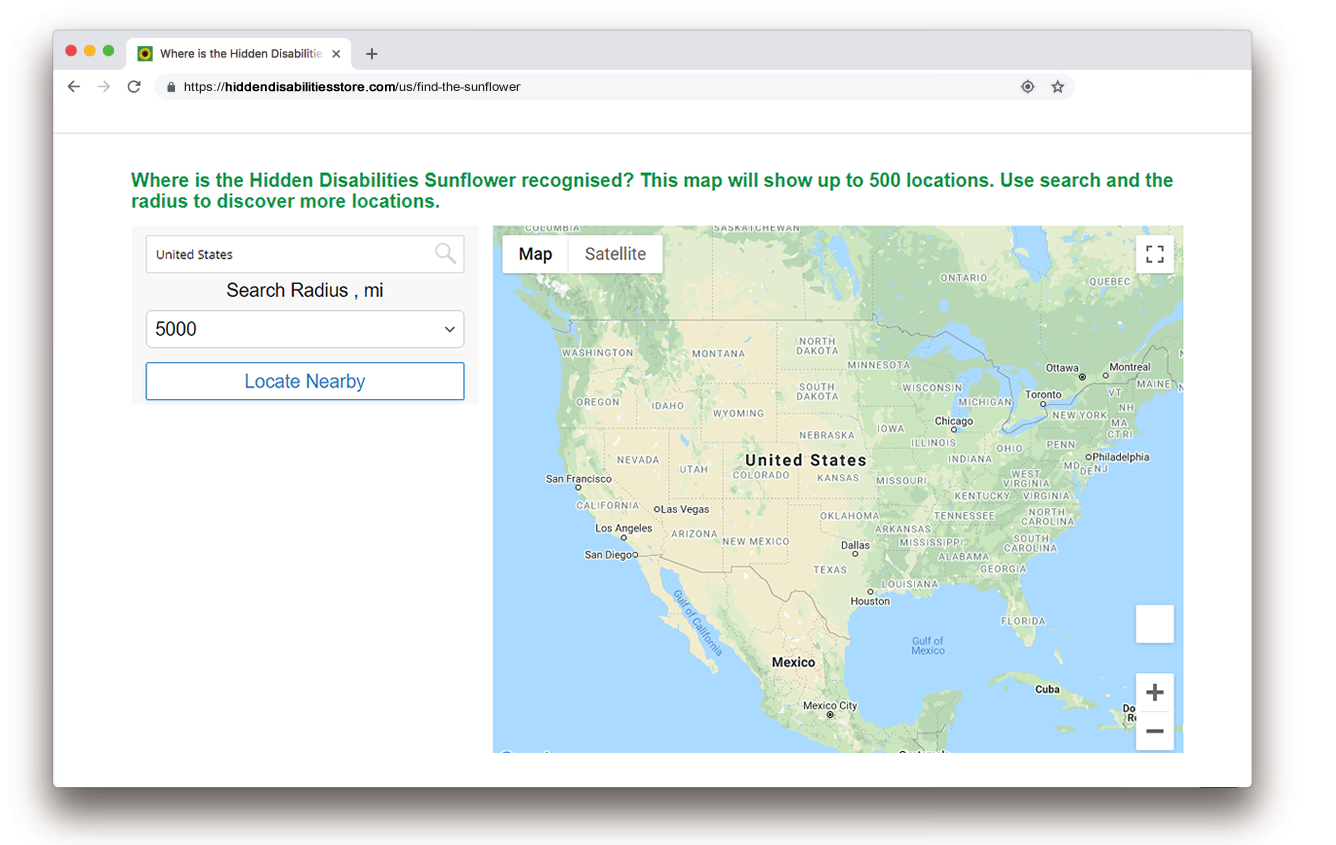 CUSTOMIZE YOUR PRODUCTS
Let everyone know you support the Sunflower Lanyard Program by personalizing products with your company logo. Specific areas on each product have been left open for customization, simply let us know, and we will create your own company version.

TRAIN YOUR STAFF
To become a member of Hidden Disabilities Sunflower, we ask that you commit to training your staff to identify the Hidden Disabilities Sunflower, gain a deeper understanding of hidden disabilities and learn how to approach and support customers with a hidden disability.

Wearing the Sunflower Lanyard indicates to people that help may be required, and that help may be different for each person - it may be as simple as providing a little more time. To support you, we have produced three training videos and customizable posters. We also offer on-site training services.
PROVIDE HIDDEN DISABILITY SUNFLOWER PRODUCTS
TO YOUR CUSTOMERS
You can choose to provide your customers with Hidden Disabilities Sunflower products but
we ask that you make them available free of charge.