Travelling can be challenging for both autistic children and autistic adults. The changes in routine, unpredictability, crowds, new sounds, smells and sights can all make the experience challenging. Queuing, security, announcements, crowds and more can all combine to make it an overwhelming experience for anyone. There's a lot of people and noise to deal with, as well as having to go through passport control, having your bags checked, getting through security and finding your gate on time.
From ticketing and confusing mobile airline apps to baggage check-in and security checks, navigating airports can present overwhelming and time-consuming challenges for autistic travellers. Unexpected events, such as flight delays and overbooking, create additional disruptions. When other passengers become tense during these frustrating situations, it can add another layer of dysregulation for autistic people who are often highly sensitive to other people's emotions. And this is all before you've even got on the aeroplane!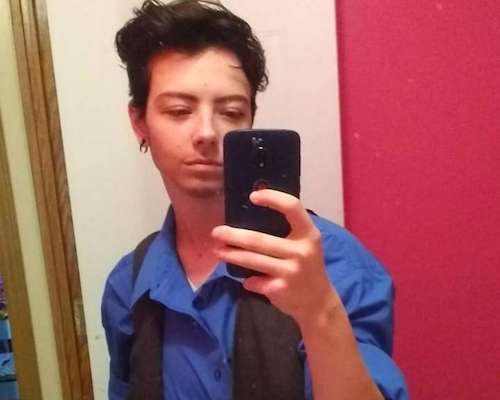 "I am autistic and I have coprolalia Tourette's Syndrome. The last time I went on a plane, I was 13 years old. It was on a trip to Washington DC with my school. At the time, I was undiagnosed. My experience was pretty rough. I had a hard time communicating with the people at the food kiosks because my selective mutism was making an appearance, and when I'd stim or tic, I got dirty looks from the other travellers and employees. When I did stim or tic, I forced myself to suppress it all, which caused the worst migraine. Combine a migraine with bad air pressure and flying anxiety and what happens? Meltdowns. I had a meltdown a quarter of the way into our flight. I ended up going to the bathroom to calm myself down. I let myself stim and tic to calm down and it felt like a huge weight had been lifted. I stayed in there for 15 minutes just letting myself unmask. Finally, the meltdown stopped, and I went back to my seat. The flight attendant treated me like a child after that, and my peers who went on the trip with me, treated me like I was some gross ticking time bomb of meltdowns (which wasn't helpful considering they already treated me like an outcast)." Axl Sexton
With a bit of extra planning, however, and through accessing some useful information, the doors can open to new travel opportunities for autistic people and their families.
Plan ahead
Before taking a trip, contact the customer service teams at your chosen airline, network rail provider, ferry company and/or departure airport and also your destination with questions or requests that might improve your experience. If you're flying, discuss your check-in arrangements with the airline. They might be able to arrange an easier check-in time or have a quieter area of the airport where you can wait. You could also ask about boarding, as they may let you board first or last, whichever you feel more comfortable with.
"We are flying to Tenerife next month via Bristol. We've booked the new sensory room and I contacted the airport to ask them if they have anything they could send in order to be prepared. I spoke to a lovely lady who sent a pack through. I even got her to address it to my boy to make it extra special. We're flying with jet2 and I have spoken to a lovely lady at the airline. She was super supportive on the phone. My boy is 10 autistic, has ADHD with a tic disorder." - Marilyn Penelope Daisy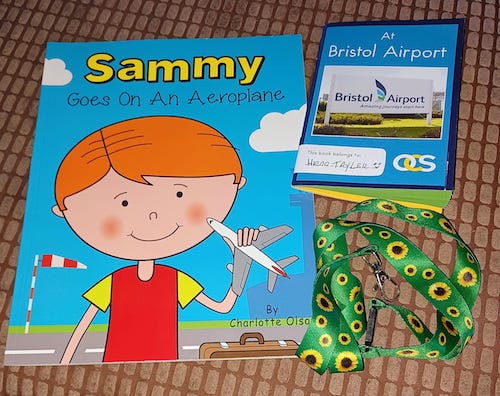 =
Consider reviewing and printing relevant photos and instructions, roleplaying interactions, and developing or practicing social scripts to familiarise yourself with typical transit encounters.
"I keep everything in a specially designated planner, with maps, lists, timetables, itineraries, colour coding, and a pocket at the back for travel documents." - Lydia Wilkins
Prepare a step-by-step plan
Understanding what to expect can be important for autistic people. To be prepared for somewhere that may be loud, bright or crowded. Being prepared is far less daunting than being surprised.
"A couple of years ago, my son took our grandson on a test flight. They flew from London City to Exeter, had a short break there and flew back. He did this to help him understand what was involved in the process as he was going away with his mother in a few months. Prior to this he used the rooms of the house to show him what to expect i.e check in, passport control, security, having to put all your things in a tray to go through, the cameras, pat down and through to the airport lounge with all the noise, being seated on the plane and using the seatbelt. They did this several times and as a result, he had no problems at any part on the actual travelling day. They took his headphones, his ear defenders and everything worked out well, this prepared him for the longer flight to come." - Sue Boden
Have back-up plans of quiet places or ways to feel calmer if a destination, or means of travel, feels like too much at any given time.
Perhaps create a timetable to help you breakdown each step of the journey into more manageable chunks and tick each section off as you go. For example, 12.00 arrive at airport. 12.10 join the checkin queue. 12.30 head to security.
Try before you Fly
Airport familiarisation visits are available across many UK airports including: Belfast City, Cardiff, East Midlands, Liverpool and London City all of which also support the Sunflower. During these visits, you'll be walked through each element that makes up your journey through the airport terminal. A dry run to get used to the different processes and surroundings. The airport ground staff will take you through a mock check-in procedure, introduce you to security guards and demonstrate how to both prepare yourself and your hand luggage for security and explain how the x-ray machines work. You may even get to ride in an assistance buggy!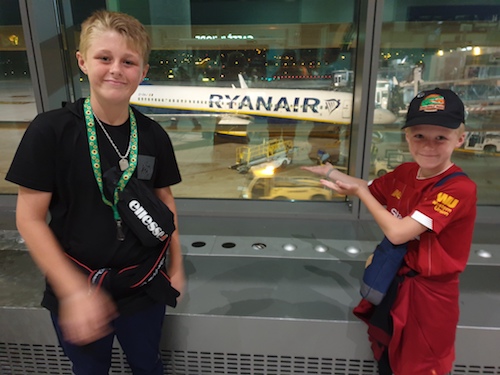 "We went on holiday three years ago and flew from Exeter Airport. We went for a walk about to help my son a couple of weeks before and the airport team were amazing. They talked us through what would happen, where we would go for security and also where we would go to wait if he had sensory issues or needed help with his anxiety. He wore the Sunflower lanyard throughout and this was even recognised in Malaga Airport as they rushed us through so he didn't have to queue at passport control. Such a great and helpful thing. It was so helpful for my son." Teresa
Bring something comforting
It may help for you to take something that is going to make your journey more comfortable such as headphones to listen to music, ear defenders, a tablet computer or other device, sensory toys, books and comforters.
"I travel with a sensory kit. Think ear plugs, fidget toys etc. Fidget toys such as tangles can provide extra emotional regulation in an overwhelming environment; they allow us to cope more easily for just that little bit longer. I always keep sensory aids handy in my handbag or attached to my Sunflower lanyard." - Lydia Wilkins
Take your Sunflower with you
In 2016, the Sunflower launched at Gatwick airport. It was designed to allow passengers to choose to indicate they have an invisible disability in order to have the confidence to travel independently, knowing that they will receive support, assistance or a little more time when they need it without having to disclose their invisible disability.
Since then, the Sunflower continues to be adopted by airports around the world. In fact, it is now recognised by over 140 airports.
"I am autistic and I actually had a really bad experience from my country Honduras to here in the US. It was my first flight ever since I don't like planes. That's why I purchased the lanyard for my next flight." - Pamela Figueroa
"I will be taking another trip via aeroplane in May, and this time I plan on being more prepared. I have stim toys and someone who is educated on how to care for me when I get too overwhelmed. I don't have a Sunflower lanyard yet, but I plan on getting one very soon for my trip. I'm hoping my experience is better once people see that it's not my fault that I had that meltdown, or that I experience selective mutism, or that I do any other thing that comes with my disabilities."- Axl Sexton
Autism assistance at the airport
In recent years airports have become a lot more autism friendly. Many airports now offer visual booklets and videos that can be sent to you ahead of your departure date so that you can prepare yourself. Most airports in the UK also support the Sunflower. A lists of these can be found here. These airports have trained their staff to recognise the Sunflower and offer the extra support, understanding and time that you might need.
Some airports also have sensory rooms, which some people may find useful. They provide an escape from the general airport hustle and bustle, as well as offering a range of helpful facilities. Gatwick airport has two zones – 'chill out' and 'interactive'. Please note that these rooms may need to be booked in advance.
More about special assistance from airports and airlines.
Further reading and sources
UK airports and autism assistance
World Nomads - travelling as an autistic woman
National Geographic - How airlines are making travel easier for autistic passengers