Experience details
25 Apr, 2022 - 29 Dec, 2022

09:00am - 17:30pm

The Howgate Shopping Centre, High Street, Falkirk, GB, Stirlingshire, FK1 1HG
About this experience
INCLUSIVE SHOPPING
The Centre has no background Mall music between 9am - 12pm every Thursday so visitors can enjoy a quieter shopping experience.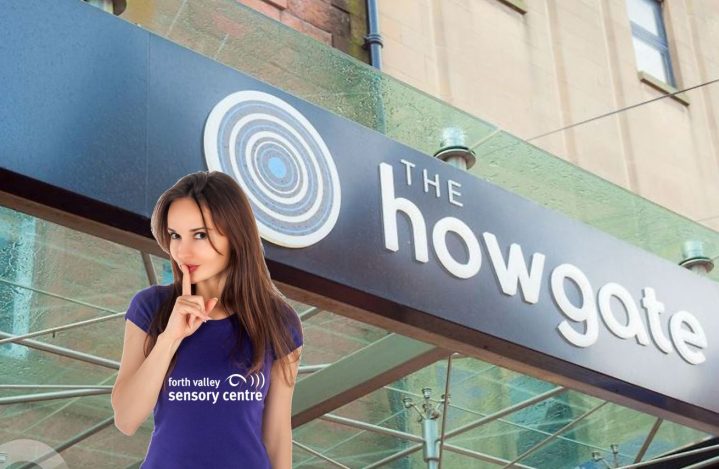 NOT EVERY DISABILITY IS VISIBLE
We support the Crohn's and Colitis UK campaign to raise awareness of hidden disabilities and our accessible toilets are available to anyone who needs them
For shoppers that require additional assistance when shopping or have hidden disabilities, and wish to identify themselves, we also offer a free sunflower lanyard available from our Help Desk but unfortunately we have ran out of stock due to lockdown.  You can purchase the lanyward and ID card direct at https://hiddendisabilitiesstore.com/shop.html
The Howgate Shopping Centre has become the very first shopping centre in Scotland to be certified as autism-friendly after achieving the National Autistic Society Scotland's Autism Friendly Award. The Autism Friendly Award, administered by the National Autistic Society Scotland, recognises organisations that ensure autistic visitors and their families can access and enjoy their venues.
We understand that visiting a shopping centre can be a stressful experience and we want to help make your trip easier. We appreciate that not all disabilities are visible so we work with many local groups to try to understand differing needs of our customers. Many of our staff, and their families, are living with disabilities and/or have additional support needs.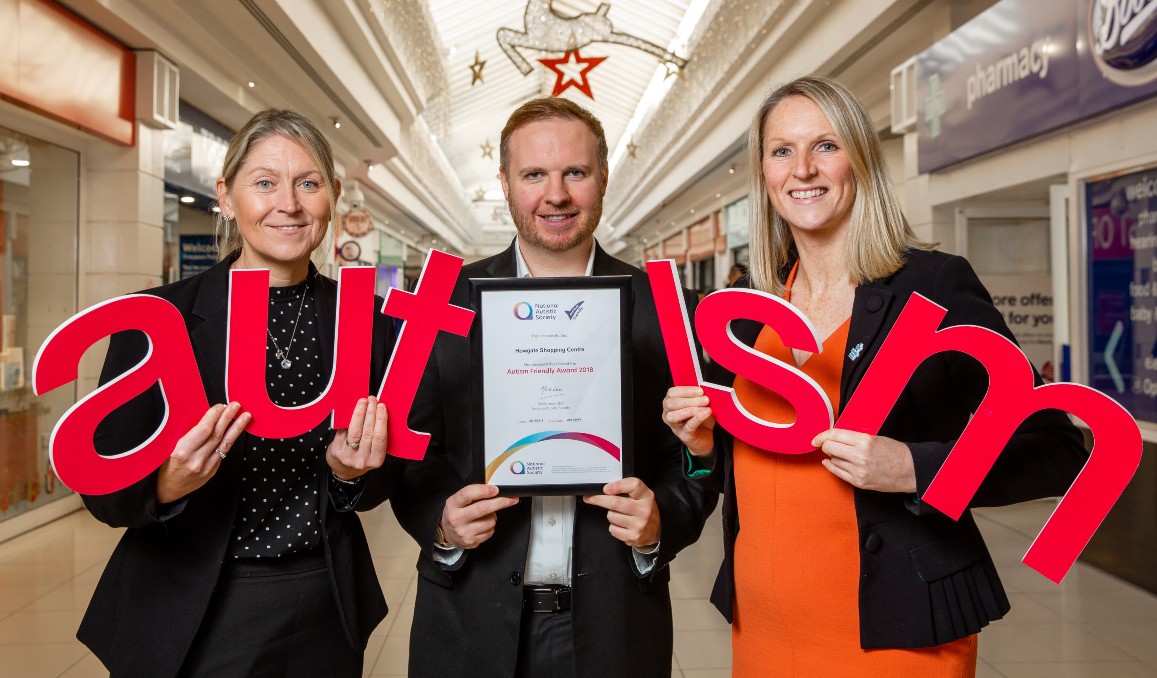 ALZHEIMER SCOTLAND
The Howgate team have received awareness training through Alzheimer Scotland and we are proud to be listed as supporters of Dementia Friends Scotland. More information and a link to a short video entitled 'Understanding Dementia' can be found on their website.
http://www.dementiafriendsscotland.org/
FORTH VALLEY SENSORY CENTRE
We contacted Forth Valley Sensory Centre to ask how we could assist visitors with vision and hearing impairments. They provided fantastic on-site training with goggles and ear defenders to help us understand the difficulties faced by some of our shoppers. Our team are happy to act as guides, and assistance dogs are welcome within the centre. We are in the process of purchasing a mobile induction loop which can be hired out free of charge from our helpdesk.
WHEELCHAIRS AND MOBILITY
The mall is mainly on a single level which is accessible from the High Street and from Pleasance (where there is on street parking for blue badge holders). There are 4 spacious lifts serving the other levels of the centre for toilets, management suite and shops at mezzanine level. Manual wheelchairs are available for free hire from our helpdesk. These can be used throughout the town centre and our team are happy to assist you to/from your vehicle if required.

We have 4 accessible toilets, 2 on mall level and 2 on level 4. One of the mall level toilets is currently fitted with a RADAR lock to help reduce abuse of our facilities. All Howgate staff have access to a RADAR key and will be happy to provide access to anyone on request. Accessible parking is on level 3 of the car park where there are automatic door and lifts to allow easy access to mall level.

We are currently trying to source funding to allow us to install a changing place toilet in future.
Shop Mobility is located on the main mall (level 5) opposite the Help Desk, they open Mon-Sat 10am-4pm. Customers can access the mall via the atrium scenic lifts, select level 5 to arrive  at the Help Desk or park on level 3 where we have wider disabled bays and automatic doors leading to the lifts foyer which arrive opposite Chisholm Hunter.  If exiting at this side of the mall, turn left towards the atrium/food court where Shop Mobility is located, overhead signage will direct you to this area.   If you are unable to leave your car unaided, phone our security control room on 01324 631985 and request assistance (either before you depart or on arrival) and we will meet you in the car park with a wheelchair or scooter.  Shop Mobility provide a loan or hire of scooters, powered chairs and manual wheelchairs that make getting around the shops very easy. Membership is available to anyone who has a temporary or permanent physical impairment that presents difficulties in getting around the shops.  For more info visit http://www.dial-a-journey.org/dial-a-journey-services.htm
FRIENDS OF AUTISM
We understand that a visit to a busy shopping centre can be especially daunting to some people with autism spectrum conditions (ASC), sensory or additional needs. To help make your visit as enjoyable as possible, we have created a number of helpful resources for peoplewith autism and their parents/ carers. These are available to download below. The downloads include a visual guide (aimed predominantly at children with ASC) and a detailed guide (aimed predominantly at parents/carer or adults with ASC ) to the centre, which aim to support you from the early stages of planning a visit, arriving at the Centre, information about the amenities and what to do in an emergency. We have also developed alert cards that can be used throughout your visit at your discretion.
SENSORY SUNDAY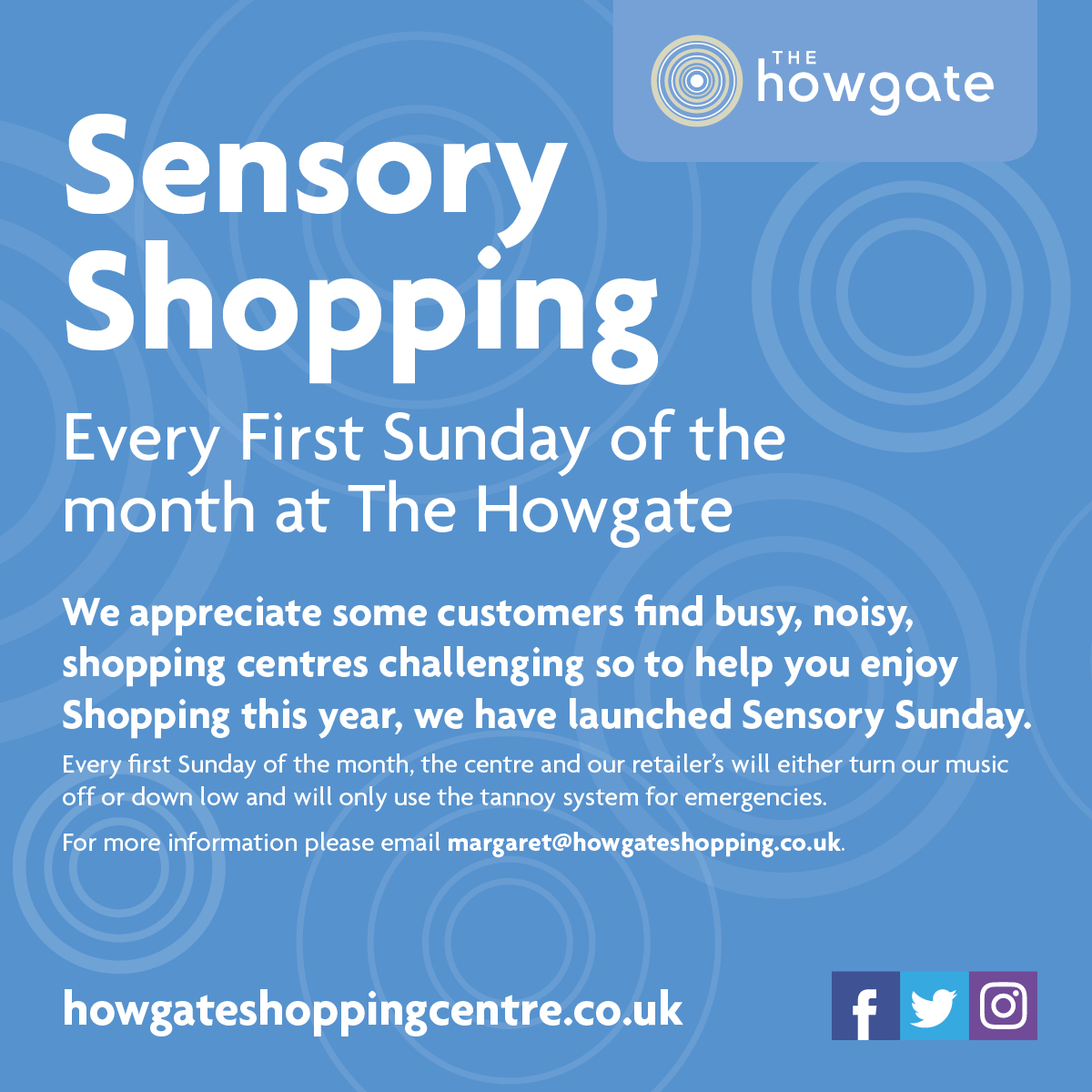 Accessible parking spaces

Assistance dog friendly

We provide facilities for assistance dogs

Level access

Level access is available and may include the use of lifts

Step-free access

Access is step-free but may include ramps or slopes