In the Netherlands and Belgium most Covid restrictions are no longer applicable. The removal of restrictions has enabled five new museums to adopt the Sunflower with more to follow. We attended a very interesting meeting about museum visitors with hidden disabilities. During which, we were invited to speak to a group of museum managers on the subject. The meeting took place in the recently opened Depot Boymans van Beuning Museum Rotterdam.
This month we were also invited by the ROC College of Aviation, to talk about how the Sunflower works, to four groups of students preparing to qualify as flight attendants. A spokesperson at KLM also shared the positive experiences of using the Sunflower, from both crew and passengers perspective.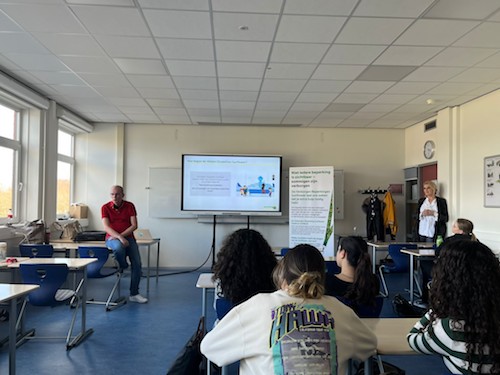 At Schiphol Airport we agreed with Axxicom that the Sunflower lanyards will now also be available in both Schengen and Non Schengen area's at the airport. This means that transiting passengers will also be able to collect a Sunflower lanyard, should they need one.
Moving forwards, our focus is primarily cinema's and attraction parks. With the holiday season approaching we hope we can get many attractions Sunflower proof!