A place to fly to
We are delighted that Ancona Airport is joining the global Sunflower network of international airports and flight companies offering their passengers with non-visible disabilities the opportunity to travel with confidence.
Those who need extra help, time and understanding at the airport can request a Sunflower lanyard at the check-in desk of their flight. Sunflower wearers don't need to have booked Special Assistance to request a lanyard. Staff, together with all the stakeholders operating at Ancona airport, will be ready to support Sunflower wearers and their travelling companions.
The Ancona International Airport is located in the Marche Region in the centre of Italy. In the Marche, located on the Adriatic Sea, you can explore majestic Roman ruins, soaring Gothic architecture, massive medieval castles and sublime Renaissance palaces that house some of the richest art collections in Italy. All of this is nestled between high wooded mountains and the tranquil Adriatic coastline and topped off with mouth-watering gastronomic festivals.
A place of research

We are thrilled that The Wellcome Genome Campus has joined the Sunflower.
Genome and biodata research is undertaken at The Wellcome Genome Campus. The Campus provides bioinformatics resources for the global scientific community and delivers vital training in genomics and biodata to scientists and clinicians. It is home to two leading institutes, the Wellcome Sanger Institute and the European Molecular Biology Laboratory's European Bioinformatics Institute (EMBL-EBI), as well as innovative genomics and biodata companies, scientific facilities, and a state of the art conference centre.
The Wellcome Genome Campus strives to be a place of inclusivity and acceptance, and to support that objective, they have joined the Hidden Disabilities Sunflower. The Sunflower is available to everyone on campus that wishes to let those around them know they have a non-visible disability. They can be obtained by emailing equality@sanger.ac.uk and then picked up from the Health and Safety office. And visitors can request them from the Conference Centre reception.
Wellcome Genome Campus have trained all their staff ahead of the launch to recognise the Sunflower and to support wearers with kindness, patience and understanding.
A place that nurtures

Minstead Trust provide support and work training for people with learning disabilities. By nurturing their unique potential, Minstead Trust support people with learning disabilities to achieve greater independence and live happier and healthier lives.
This can be through support to live in their own homes, learning new skills at day opportunities or receiving work training to move towards employment. We are delighted that this wonderful organisation has now joined the Sunflower so that their members can benefit from the additional support that they might need from those that recognise the Sunflower in the wider community.
A place for a holiday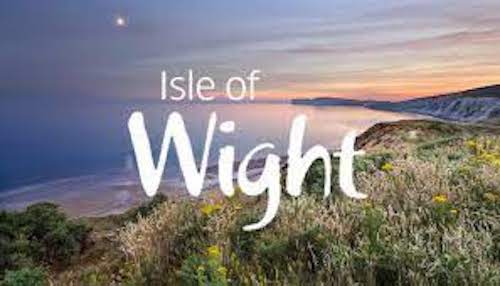 If you're looking to book a UK holiday, why not consider the Isle of Wight? Visit Isle of Wight, the island's official tourism website, has now joined the Sunflower ahead of the summer season. Situated just off the south coast of England – the Isle of Wight is just over 2 hours from London via ferry or hovercraft.
If you're looking for things to do, accommodation, food and drink venues or how to get to and travel around the island, visit: https://www.visitisleofwight.co.uk/