A place for the Sunflower at sea
Hovertravel is the first cross-Solent ferry operator to recognise the Sunflower, further supporting their commitment to accessible travel for people with visible and non-visible disabilities. Customers can choose to wear a Sunflower as an indication that they may require additional support, assistance, or simply a little more time while travelling.
Hovertravel's employees have been trained using our bespoke Sunflower training and have already gained a better understanding of what an invisible disability is and how to become more confident to approach and support customers wearing a Sunflower.
This announcement further enhances Hovertravel's award-winning accessibility initiative HoverCare. This is a free service that passengers requiring extra help can pre-book ahead of their journey with Hovertravel.
A place to sofa shop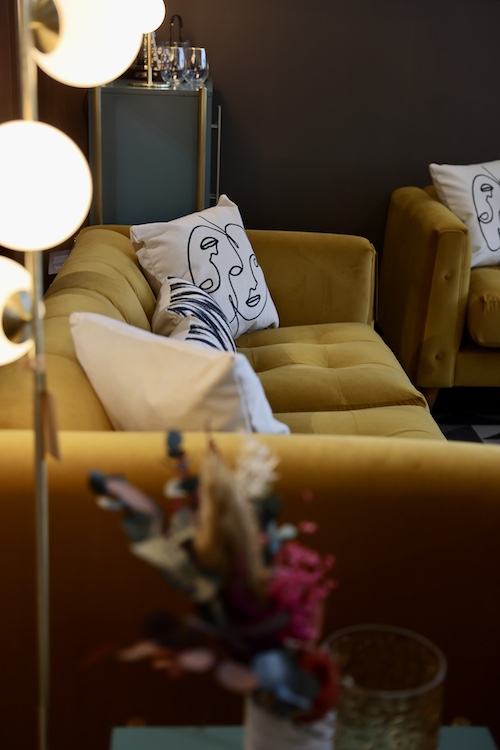 Looking to replace your sofa? Why not pay Sofology a visit? Sofology believe that all their customers should be able to find a sofa they love, and to find one in a way that works for them. As a responsible retailer committed to delivering exceptional experiences for customers, they are passionate about ensuring each store is a safe and inclusive environment for all, and that's why they've joined the Hidden Disabilities Sunflower.
By joining the Sunflower network, Sofology have committed to providing all customers with an in-store experience that works for them, helping them feel at home in store as they find a sofa they love.
Sofologist Simeon Smyth said:
"Sofology wants to ensure that we have an inclusive environment for both colleagues and customers. Lots of work is being done behind the scenes to ensure that our colleagues have awareness training, as well as ensuring that our stores can provide a calmer shopping environment for those with hidden disabilities and their families.
I'm really excited that Sofology is involved with the Hidden Disabilities Sunflower network, as it is now becoming widely recognised around the world."
If you visit your local Sofology store and need support, simply approach one the Sofologists and they will be more than happy to accommodate your needs wherever possible. Alternatively, you can book an appointment to visit the store at a date and time that suits your requirements. Visit the Sofology store locator to see accessibility information for your local store.
A place to read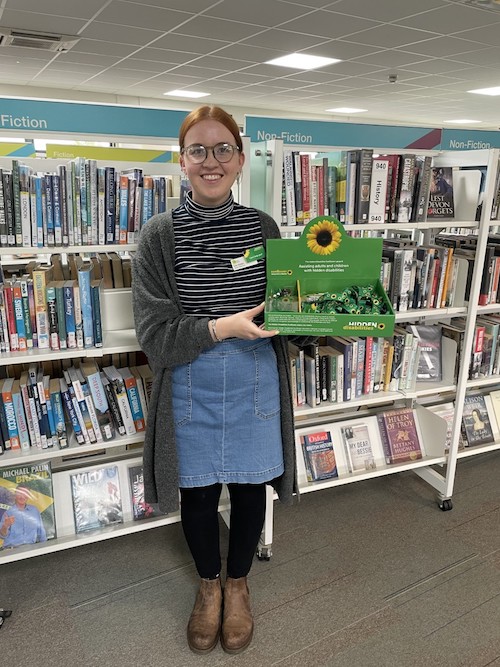 Libraries Unlimited believes in enabling everyone to connect to and explore the wider world. They offer welcoming spaces throughout Devon and Torbay which give everyone access to books and a wealth of digital resources, as well as free computer use and WiFi connection. With hundreds of active groups and a year-round calendar of events, Libraries Unlimited encourage and support everyone to realise their potential and improve their health and wellbeing.
We are thrilled to announce that this invaluable organisation with libraries across Devon has now joined the Sunflower. Staff are ready to welcome and support Sunflower wearers when they visit their libraries to access books or digital resources.
Eve Ashton, from Libraries Unlimited, said: "People living with hidden disabilities often face barriers in their daily lives including a lack of understanding and negative attitudes. ​So, some choose to wear the Sunflower lanyard to discreetly identify that they may need support, help, or just a little more time in shops, transport, or public spaces. Our library staff are already offering help and support to customers with hidden disabilities – many are regular visitors who value all the services that we offer. This is just a way of formalising that existing support, and also saying to other people with hidden disabilities that if they would like to visit us to use our many services their needs will be met with understanding, patience and extra assistance."