Shop for your sprouts during quieter hours
The supermarket Asda, has given extra training to over 85,000 staff to help better serve disabled customers through the Hidden Disabilities Sunflower Scheme. To coincide with Purple Tuesday last month, they've also rolled out a new 'Quieter Hour' in stores which will see store noises diminished to aid customers with certain disabilities.
The new 'Quieter Hour' will last between 2-3pm Monday to Thursday and will see reduced noise levels in stores to make visits more accessible for customers with additional needs.
The Asda Store Locator is also being updated to provide better accessibility information in each store, including information about changing places, bathroom facilities, braille guns and hearing loops which are available in a number of stores across the country.
It's oh so quiet . . .

Following the success of Quiet Hour shopping in Darlington, a Sunflower friendly destination, a group of Darlington retailers, including the Sunflower friendly Cornmill Shopping Centre, continue to host 60 minutes of relaxed shopping in the town each and every Sunday from 10.30am – 11.30am.
These retailers recognise that some of their shoppers struggle with the hustle, bustle and noise that a busy shopping centre can generate. So to support these shoppers, some of whom would prefer to shop in quieter and calmer surroundings, and others who have autism and dementia, the weekly quiet hour will help to create a more relaxing and enjoyable shopping experience for all, providing customers with a break from the sensory overload.
The Howgate Shopping Centre in Scotland also run Sensory Sunday sessions. During the first Sunday of the month all stores within the shopping centre have their music turned off, or down low, and they will only use the tannoy in an emergency.
It's behind you!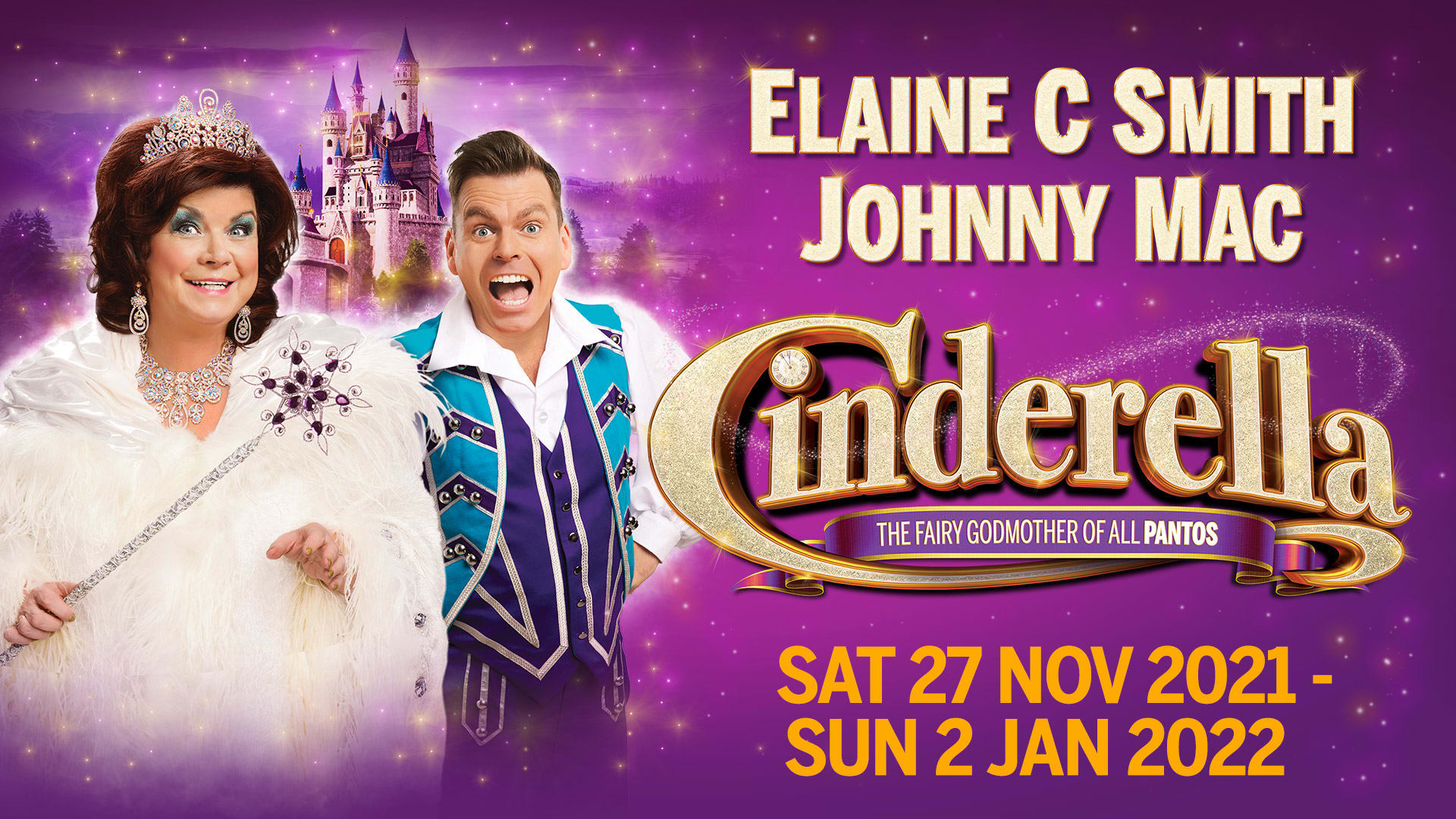 Join Cinderella, at the King's Theatre, Glasgow this Christmas, as she goes from rags to riches, outwits her wicked sisters and meets her dashing Prince Charming. Packed with all of the traditional pantomime ingredients audiences expect, Cinderella features laugh-out-loud comedy, stunning scenery, beautiful costumes and plenty of boos and hisses.
If you have learning or sensory disabilities, or care for someone who does, you'll understand how difficult it would be to attend a regular theatre performance. King's Theatre have therefore scheduled a series of relaxed performances.
With lighting effects, loud noises and large crowds, stage shows can seem really overwhelming. But at Crossroads Pantomimes and King's Theatre Glasgow, they believe everyone should be able to experience the magic of theatre.
These relaxed Performances provide the exact same production as a typical audience would enjoy, with an atmosphere and attitude in the auditorium that makes everyone feel safe and comfortable.
You shall go to the ball this Christmas with the spectacular family pantomime Cinderella!
For show times, tickets and more information click here.
Aladdin at the Lyric, Hammersmith
Join Aladdin, the Genie and their friends and go on a magical carpet ride at the Lyric in Hammersmith this Christmas. This festive family adventure follows Aladdin on his quest to seek his fortune and find true love.
Expect the usual Lyric twist on all of your favourite characters as well as live music, magic lamps and plenty of laughs.
Not only does the Lyric support the Sunflower but they have relaxed, audio described, open captioned and BSL performances on certain dates. Check their website for details.
Snow White & the Seven Drawfs, Sunderland Empire
TV legend and national treasure, Su Pollard, is set to stir up a storm at the Sunderland Empire Theatre this Christmas as the dastardly Wicked Queen, in Snow White & the Seven Dwarfs.
As well as recognising your Sunflower lanyard, hosting relaxed, captioned and audio described performances, the theatre also offers supported experiences. During a supported experience usual arrangements are in place within the auditorium and there are no technical adjustments to the performance. But the theatre offers: Quiet spaces, a TV relay of the performance in Dress Circle bar, a preparation pack which includes an explanation of the story and characters, familiarisation visits to the theatre, support staff during your evening and early entry into the auditorium.
Santa and the Sunflower
From Saturday 6 November until Christmas Eve you can visit Santa at Four Seasons Shopping Centre Mansfield across various dates and times. To avoid disappointment and queuing, you can pre-book now by visiting: bookfatherchristmas.co.uk/fourseasons
If you're based near to Cramlington, Manor Walks Shopping Centre are hosting an autism friendly grotto session as part of Manor Walks monthly Quiet Hour on Sunday 5 December from 9am for families and children with autism. They will turn the music off and dim the lights to make sure your visit is as easy and relaxed as possible.
A Christmas Carol
On the 17 December at 15.30 St Margarets Church in Crawley will welcome West Sussex Alzheimer's Society, dementia friendly, Christmas Carol Concerts. These are all led by people affected by dementia who are part of the Alzheimer's Society Dementia Voice Local Groups. Everyone is invited to attend, no bookings or tickets are required.
The Christmas Carol Concert is led by members of the Crawley Forward Thinking group in partnership with Crawley's Dementia Friendly Community and is followed by refreshments at a Christmas Café.
For further information contact Tim Wilkins at Alzheimer's Society on 07801 136212 or email at tim.wilkins@alzheimers.org.uk

The Brain Charity is hosting their annual carol concert called Carols by Candlelight on 15 December 2021. This is an event that brings the community together to enjoy the Brain Charity Choir singing the festive songs many of us love. There will also be several fantastic guest performances which will be announced closer to time.
This year, come and sing along in the breath-taking venue of St Francis Xavier church on Salisbury Street, L3 8DR. The event is ticketed, only costing £5 per person. On the night you will be treated with your choice of a cup of mulled wine or soft drink and a delicious mince pie included with the ticket price. Book here
A festive favourite with audio description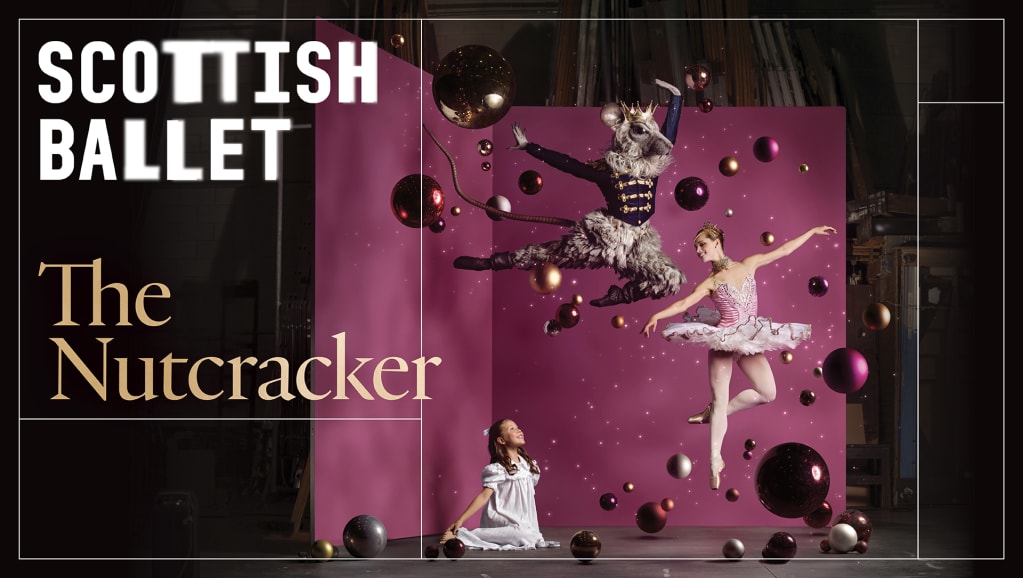 As we move into the new year, the Scottish Ballet are putting on an audio described performance of the Nutcracker on 8 January.
With costumes plucked from the most gorgeous chocolate box; Tchaikovsky's score to transport you to a land of dreams; and a story lifted straight from the pages of a classic fairy tale.
During the performance, we follow Clara on a journey through the worlds of her imagination, as she drifts off to sleep on Christmas Eve. She meets the dashing Nutcracker Prince, takes on the larger-than-life Rat King, and is whisked into the luscious land of sweets by the Sugar Plum Fairy!
With choreography by Scottish Ballet founder Peter Darrell, and live music played by the Scottish Ballet Orchestra, this ever-popular ballet is the perfect Christmas treat. For tickets and to find out more click here.
Take to the ice
Join us at Sunflower friendly Manor Walks Shopping Centre for festive fun with a glide on their first ever real ice rink!
Open from 11am - 9pm daily from 2 December 2021 - 2 January 2022 each ice skating session will last for 60 minutes.
They have polar bear skating aids to hire and offer a helping paw plus children's bob skates, with twin blades that fit over a child's shoe.
Alongside the ice rink you can enjoy a delicious German Bratwurst and a cosy hot chocolate... with marshmallows and whipped cream of course! More information is available here
Got an event we don't know about?
If you'd like to share your accessible events please get in touch and we'll be happy to help you achieve this on the new events page of our site.
Merry Christmas everyone.