Supporting you as you travel around the world
In response to your feedback about being able to indicate that you have an invisible disability in other languages, we are introducing Sunflower cards in the language most commonly used in each country on the green list (if it is not English).
And to help where the Sunflower is not widely recognised, we are also including 5 cards in the same language as the card ordered that explain the purpose of the Sunflower is as well as a clear plastic wallet to hold them all and clip onto your lanyard. So, whether your invisible disability is sight loss or a hearing loss, not being able to stand for long periods of time or needing urgent access to toilet facilities, use the cards to help you get the support, assistance or just that little more time when you need it.
And also, don't forget that we have launched in Australia and New Zealand with our partner Bayley House! All the main airports in Australia and New Zealand have adopted the Sunflower as well as a number of organisations in sports, entertainment and museums.
The Sunflower continues to be adopted by airports around the world so that passengers have the confidence to travel independently, knowing that they get support, assistance or a little more time when they need it without having to disclose their invisible disability. Click here to find out which airports recognise the Sunflower.
Click here to view all the international Sunflower cards here: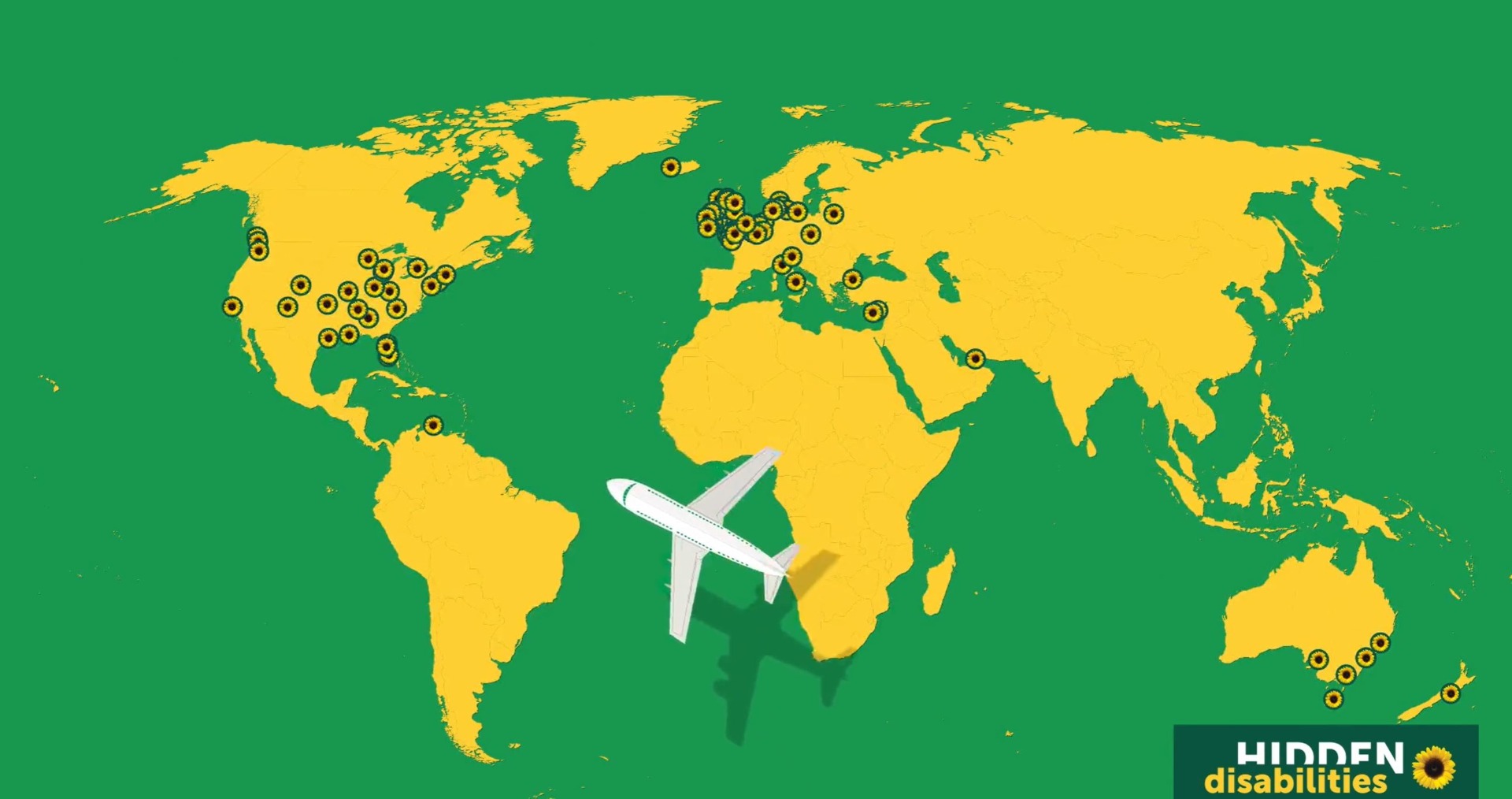 ---
What are the travel rules for people who have had both jabs?
All the information below is available from Department for Transport and was last updated on 22 October 2021. Check for the most up-to-date information from the UK Government website here.