What an amazing year of new members onboarding to support their customers, clients, patrons, and patients with non-visible disabilities.
Education
We started the year welcoming several TAFEs and Universities.
Sports and Entertainment
The Melbourne Cricket Ground became Sunflower-friendly offering their iconic Sports Museum as a place for renewal during the games on the field and their service delivery partner Delaware North also joined ensuring a seamless experience for all attendees. Several Australian Rules and Rugby clubs have joined and junior sporting networks such as Little Athletics Australia. Our local Bayside City Hockey team even had a fundraiser for the Sunflower sharing sunflower cupcakes with the players and supporters.
In March, at the iconic Moomba Festival, the City Of Melbourne, proudly launched the Sunflower. Sharing a marquee with our charity partner, Travellers Aid we promoted the Sunflower to festival attendees and drove publicity to raise awareness for the initiative. Soon to follow was Bayside City Council! City of Albury and City of Wodonga, joining various other local councils.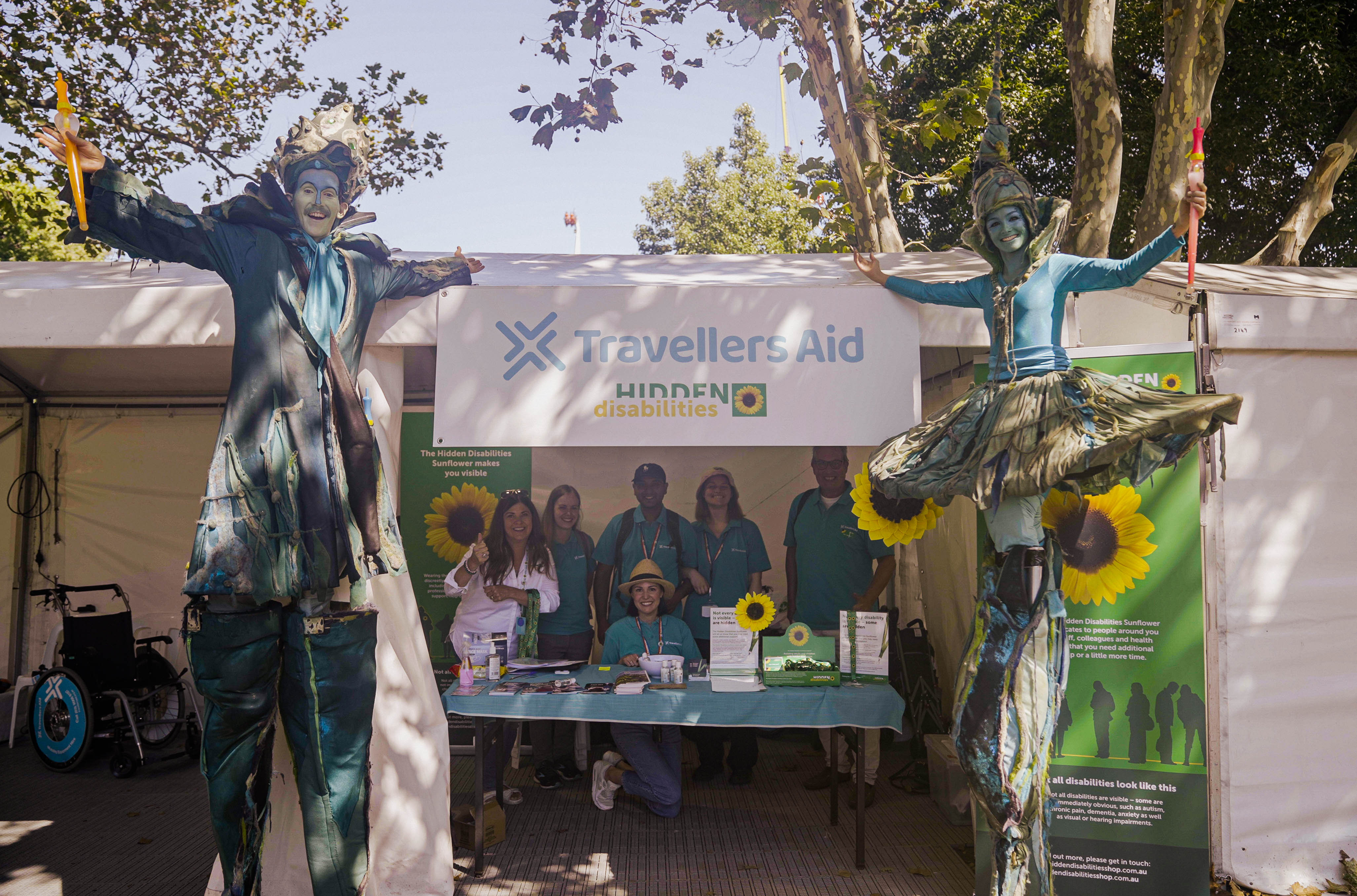 Cultural Institutes
With the support of ASPECT (Autism Australia) we signed up several cultural institutions including museums and galleries and look forward to presenting this year at their national annual conference. Theatres, events, arenas and zoos all joined to make after hours activities not just accessible, but fun.
Transport
One of the great highlights of 2022 included the enthusiasm from transport networks across the country with trains, trams, busses and ferries all getting on board.
Retail
An important sector for many people with hidden disabilities is retail, to ensure that shopping for both essentials and luxuries is both accessible, inclusive and enjoyable for all. We were very excited to launch on National People with Disability Day (3 Dec), across all of the major shopping centres through the Westfield chain.
Travel
Kia Ora and thank you to our 2022 charity partner in New Zealand, Life Unlimited.

Travel in NZ is now easier with Sudmina Hotels and Air New Zealand recognising the Sunflower and training their crew. Other highlights from New Zealand include: KPMG, Visitors Centre at the Parliament House and Waitemata District Health Board to name a few.
All of the major New Zealand airports are now Sunflower friendly including Invercargill Airport NZ. Information on how to get a lanyard before travelling may be found on their websites.
A special thank you to all of the wonderful advocates who have gone the extra mile – too many to name but these individuals know who they are!